Forms
Forms can be printed out, filled out and sent with fees to the appropriate AWTA secretary.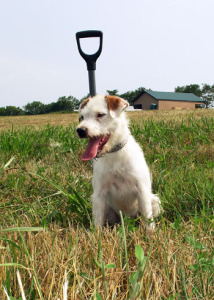 Membership forms should be sent with the membership fee to the recording secretary, Doreen Spires, 2492 Range View Ct, Reno NV 89519, email: spires@sbcglobal.net. You can also join the AWTA online.
AWTA trial score sheet can be printed out for use at AWTA sanctioned den trials.
Applications for working and hunting certificates can be copied and pasted to an E-mailed to the WC/HC secretary for quick processing, at hdgrow@yahoo.com; however, you must still send in a hard copy of the application with fee to the WC/HC secretary, Rhonda Rebhorn, 344 E. 1200 N., Chesterton, IN 46304.
When submitting applications for certificates, please be consistent in the names you use for both the owners and the dogs. This will allow for accurate tabulations of Veteran Awards.
Organizations with Similar Interests
Articles