American Working Terrier Association – AWTA The American Working Terrier Association (AWTA) was founded in 1971 by Patricia Adams Lent in order to encourage and promote the breeding, hunting, and ownership of terriers of the correct size, conformation, and character to perform as working terriers. From modest beginnings, the organization has grown to include over two hundred members and holds field trials across the country and throughout the year.
By promoting the use of terriers and dachshunds for earth work and above ground hunting, the AWTA hopes to encourage breeders to retain the hunting instincts which make these breeds characteristically "terriers". Without the opportunity to test the instincts so vital to these breeds, dachshunds and terriers would cease to be the working dogs they were meant to be; something already too common in many terrier breeds selectively bred for dog shows alone. Read More
Join the AWTA
Become a member of the AWTA and participate in Den Trials and earn titles and certificates.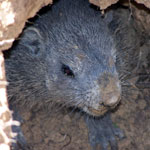 Promote Working
To encourage and promote through literature and den trials the breeding, hunting and ownership of terriers and Dachshunds of the size, conformation and character to perform as working and/or hunting dogs.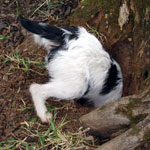 Preserve Instinct
Encourage and preserve the natural instinct of the earth terriers and Dachshunds to enter an underground earth reacting in a positive manner when facing the quarry.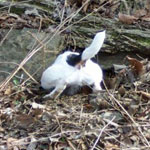 Sanction Den Trials
To sanction den trials to be held in accordance with the AWTA Rules and Regulations.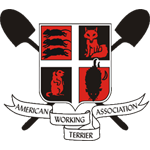 Award Titles
To award qualified working terriers and Dachshunds with the titles put forth in the AWTA Rules and Regulations.
Sponsoring Club: Ev-ry Place Earthdog
Location:
1333 Hainesport Road
Mt. Laurel, NJ 08054
Trial Date: April 14, 2024 – 2 Trials same day
Trial #1 Chairperson: Richard Reynolds
Phone: 609-519-8289
Email: Annelrosenberg@hotmail.com
Trial 1 Judge: Teddy Moritz
Trial #2 Chairperson:  Richard Reynolds
Phone: 609-519-8289
Email: Annelrosenberg@hotmail.com
Trial 2 Judge:  Judy Todd